The custom associated with Martinki-Mártenitsa-Mărţişor, was inscribed on the Representative List of the Intangible Cultural Heritage of Humanity with the multinational application at UNESCO.
<
Vasilka Dimitrovska – director of HAEMUS on National TV speaking about UNESKO application
Skopje, 12 December 2017
"Cultural Practices Associated to the 1st of March" have become part of the world's cultural heritage after being inscribed on the UNESCO Representative List of the Intangible Cultural Heritage of Humanity. The recognition has been bestowed to Macedonia, alongside Bulgaria, Romania and Moldova, at the 12th session of the Intergovernmental Committee for the Safeguarding of the Intangible Cultural Heritage that took place in South Korea's Jeju Island, Republic of Korea, from on 4-9 December 2017.
Haemus – Center for Scientific Research and Promotion of Culture has served as one of the cultural traditional bearers of this custom in Macedonia for years. Since 2013 HAEMUS is safeguarding this Intangible Cultural Heritage and most of the application is based upon our work. In March 2018 we will mark five years since Haemus has been organizing events to promote and safeguard the tradition of wearing Martinki -hand-made red and white amulets given to the loved ones who pin them on clothing or tie them on wrist, symbolizing the wishes for good health and prosperity.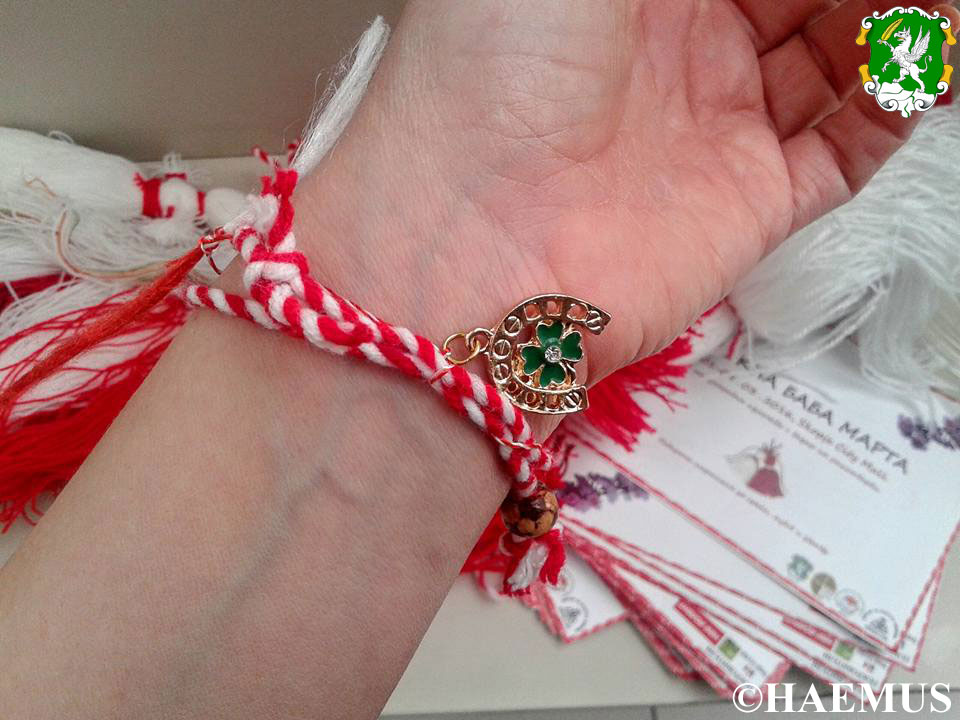 When it comes to cultural heritage, HAEMUS often acts in public through the official UNESCO Club HAEMUS and makes the events under the motto of UNESCO' for Open Educational Resources (OER).
We are so proud. Many thanks to New Moment marketing agency in Skopje for PR assistance in Macedonia media in the past years.
More info about how "UNESCO Protects Balkan Grandma March Day Custom As Cultural Heritage" in Malagasy, русский, Français, Español