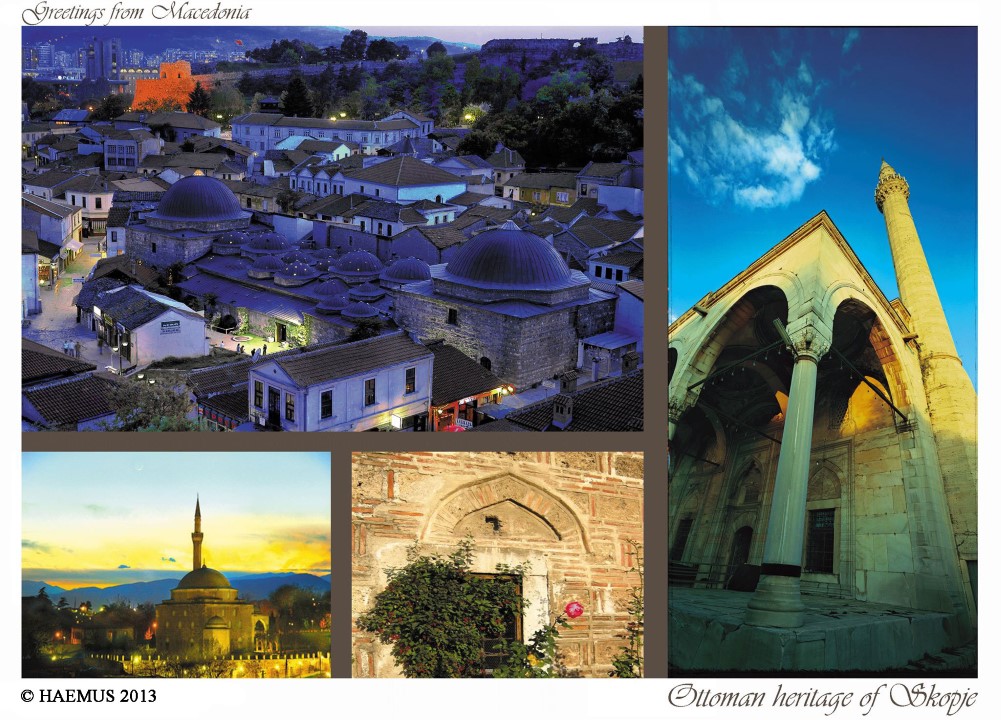 UNESCO Club HAEMUS with the support of the City Museum of Skopje and Macedonia Vision (incoming tourist program by SAVANA Tourist Enterprises), for the International Museum Day 2014, organizes an educational 'Skopje Ottoman Heritage tour'.
Date: 18.05.2014 (Sunday)
Meeting point: at the gate of the Old Bazaar (entrance from Bit Pazar)
Time: 10:00 to 13:00 pm
Type: Half day walking tour
Guide: Dimitrovska Vasilka, archaeologist and licensed tourist guide
Host: HAEMUS – center for scientific research and promotion of culture
Partners: City Museum of Skopje and SAVANA Tourist Enterprises

Ottoman heritage tour of Skopje includes the following monuments: Sultan Murat mosque (with clock tower), Gazi Isa Bey Mosque, Ishak Beg (Aladza) Mosque, the old part of town (Kurshumli Inn, Bezisten, Suli Inn, Chifte Hammam, Kapan Inn, Daut Pasha Hammam, the кülliye of Skopje, Mustafa Pasha Mosque) as well as the Ottoman period of the Skopje Fortress. A free walking tour will take place mainly in the historical district of Skopje knowns at the Skopje's Old Bazaar, including visits of the Museum of the Old Bazaar located on the first floor at Suli Inn.
This event is public; anyone can join and bring friends.