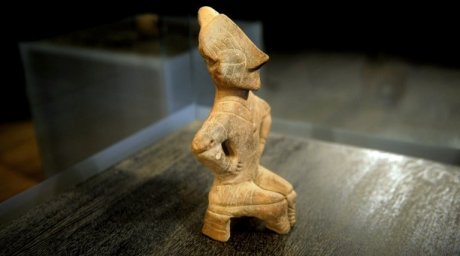 Kosovo's culture minister on Friday said Germany had returned seven millennia-old artifacts that were smuggled out during the 1998-1999 war with Serbia and were unexpectedly found in a German police raid, AFP reports.
The seven terracotta items, including a small bowl, date back to the neolithic era, between 3,500 to 4,000 BC. They were found by German police in an unrelated investigation against two Serbs several years ago, Memli Krasniqi said, adding that it took a while to confirm the items came from Kosovo.
According to the minister, Serbia stole scores of artefacts from Kosovo during the fighting.
"Serbia took more than 1,200 archaeology and ethnology items from the Kosovo museum," Krasniqi said, urging Belgrade to return the artefacts.
The conflict ended after NATO aircraft drove out the Serbian forces who had fought ethnic Albanian guerillas, paving the way for Kosovo to proclaim independence in 2008.
Source: Tengrinews