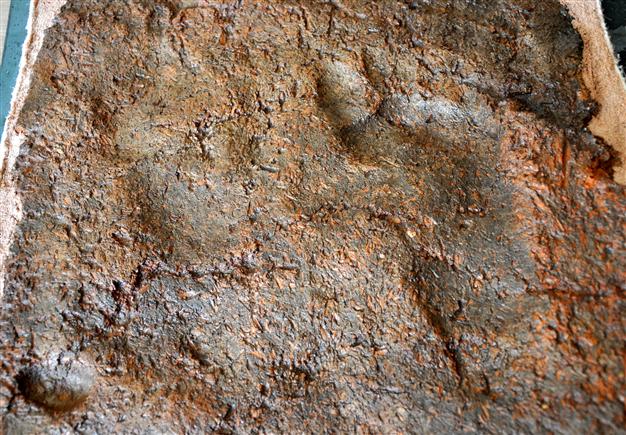 Footprints dating back to the Neolithic period (6,400 B.C.) have been discovered during excavations in Barçın tumulus in the northwestern province of Bursa's Yenişehir district.
Koç University academic, Rana Özbal, said works had been continuing in Barçın tumulus since 2007 under the coordination of the Culture and Tourism Ministry and the Dutch Research Institute.
She said the oldest settlement in the region dated back to 8,600 B.C., adding, "The houses in tumulus are semidetached. In one of the houses, we have found a pair of footprints and now we are searching for how they appeared."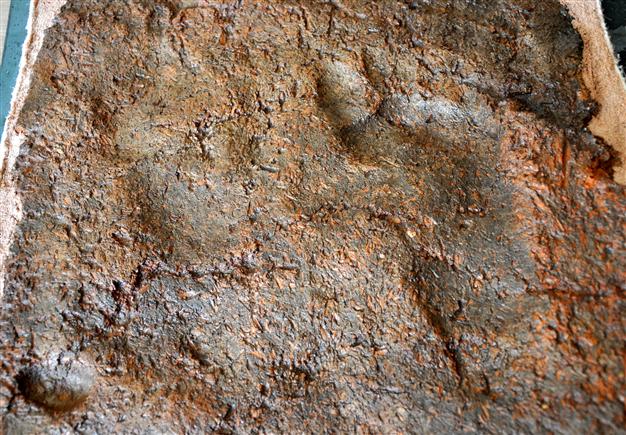 "The floor of the house was plastered. When the plaster was still wet, the footprints remained on the floor. Sometime later the house burned down. Thanks to this fire, the prints have remained until now. According to radiocarbon estimations, the footprints date back to 6,450 B.C," she added.
Even though several footprints were discovered during the Marmaray excavations in Istanbul, Özbal claimed that the ones in Yenişehir were much older.
Conservation expert Evren Kıvançer, who is working on the footprints, said those prints could not be kept in the excavation area. "To make it an artwork, we had to take these footprints from the excavation area and stabilize them. The prints had become hard thanks to the fire. This made our work easier," Kıvançer said, adding "these prints are good enough to tell us the person's height, weight and even gender."
Source: hurriyetdailynews